Rahul Gandhi: Congress PM candidate is sentenced to jail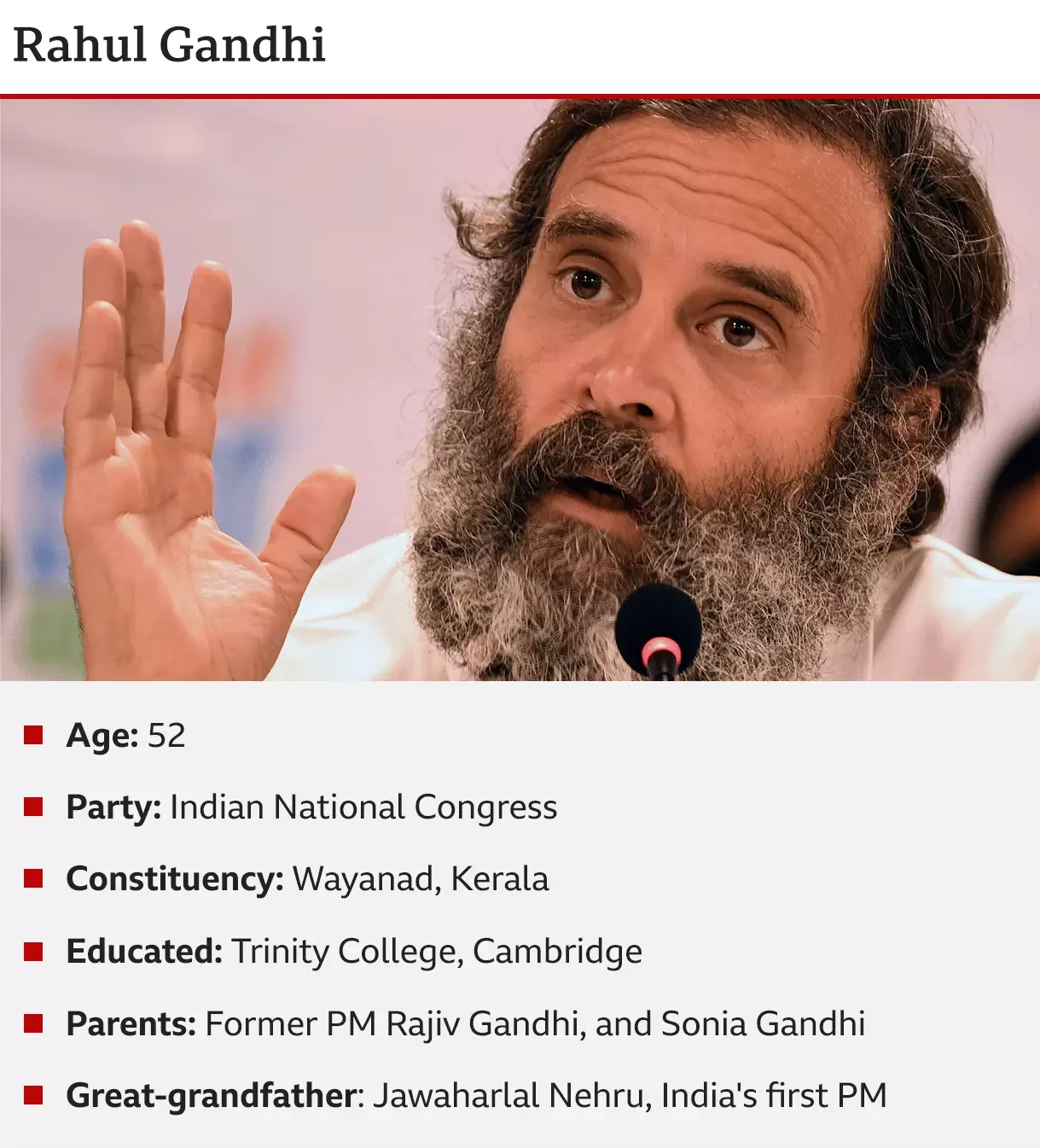 Indian opposition leader Rahul Gandhi has been sentenced to two years in prison in a criminal defamation case.
The court in Gujarat state has convicted a Congress MP for comments made about Prime Minister Narendra Modi's surname at an election rally in 2019. Rahul Gandhi, who was present in court for sentencing, has been granted bail for 30 days and plans to appeal. The Congress party has accused the Modi government of targeting Gandhi for political reasons, with general elections set to take place next year. A party spokesperson called the ruling legally unsustainable and vowed that Congress politicians would not be silenced. Meanwhile, the ruling Bharatiya Janata Party (BJP) maintains that the case was handled according to due judicial process and dates back to the last election campaign.
Nirav Modi, an Indian diamond tycoon, is currently a fugitive, while Lalit Modi, the former chief of the Indian Premier League, has been banned for life by the country's cricket board. Rahul Gandhi has defended himself against accusations of defaming the Modi community, arguing that he made his comments to expose corruption and that they were not directed at any specific community. The case against him was filed after a complaint by Purnesh Modi, a BJP lawmaker who alleged that Gandhi's remarks had tarnished the reputation of the entire Modi community.
Back In 1975, Indira Gandhi, who was then the Prime Minister of India, faced charges of electoral malpractice in a case filed by Raj Narain, a political opponent. The Allahabad High Court, in its judgment on June 12, 1975, found Gandhi guilty of using government machinery for her election campaign and declared her election to the Lok Sabha (lower house of Parliament) from the Rae Bareli constituency null and void. The court also banned her from contesting any election for the next six years.
However, instead of accepting the verdict and stepping down, Indira Gandhi declared a state of emergency on June 25, 1975, citing threats to national security and a breakdown of law and order. She suspended civil liberties, imposed strict censorship on the press, and arrested political opponents and activists. During the emergency, the government used draconian powers to quell dissent and suppress opposition voices. Indira Gandhi's move to declare an emergency was widely criticized both domestically and internationally, and her government was accused of violating human rights and suppressing democracy.
In 1977, following widespread protests and a united opposition campaign, Indira Gandhi called for general elections and was defeated by the Janata Party. She returned to power in 1980, after a three-year hiatus, and served as Prime Minister until her assassination in 1984.
It is unfortunately true that some political leaders resort to hate speech or divisive rhetoric to appeal to their supporters during election campaigns. Such language can be used to inflame passions and mobilize voters, but it can also have serious consequences for social cohesion and democratic values.
However, it is not fair to suggest that all political leaders engage in this behavior or that they all use apologies as a way to take advantage of the situation. While some politicians may use apologies as a way to deflect criticism or avoid accountability, others may genuinely regret their words and seek to make amends.
It is important for political leaders to be held accountable for their words and actions, especially when they promote hate or discrimination. It is also important for citizens to be aware of the impact of such language and to demand responsible behavior from their elected representatives.