Best Websites for Teens to Socialized in the US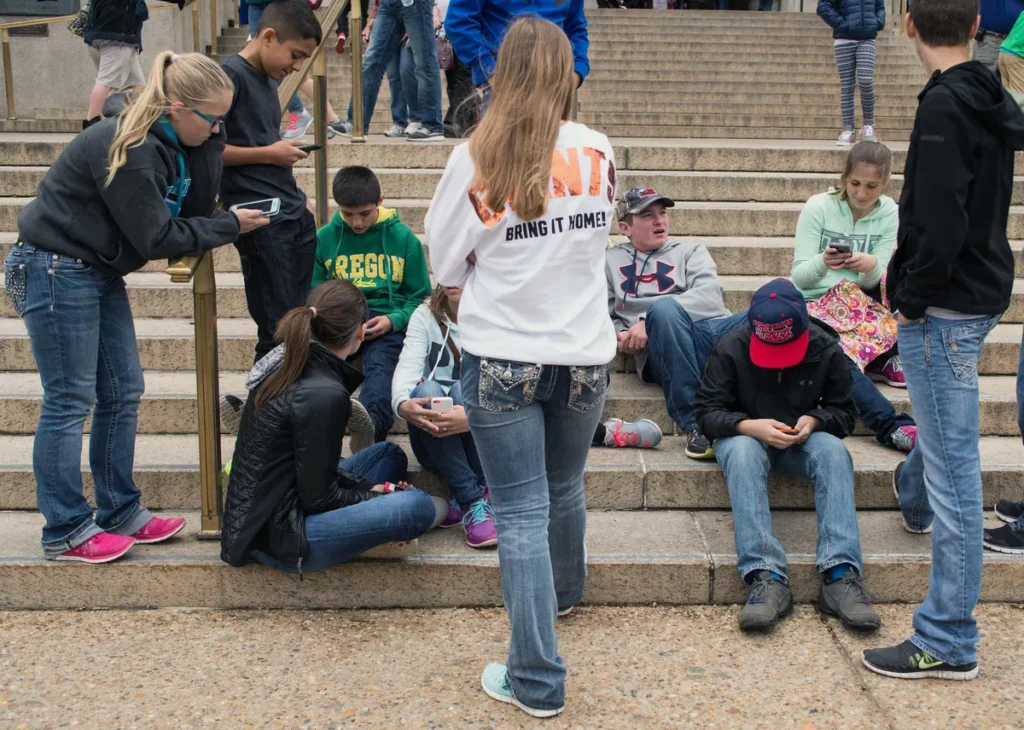 In today's digital age, teenagers have a plethora of websites at their disposal to connect and socialize with others from the comfort of their homes. While social media giants like Facebook and Instagram dominate the landscape, there are several other platforms specifically designed to cater to the needs and interests of US teens. In this article, we will explore 11 such websites, highlighting their best features, effective uses, best niche to be active, entertaining factor, and cautions.
Wattpad (www.wattpad.com):
Wattpad is an online community that caters to young writers and readers. It provides a platform for teens to share their stories, poems, and fan fiction while engaging with a vast audience. With its user-friendly interface and supportive community, Wattpad encourages teenagers to showcase their creativity and receive valuable feedback.
Discord (www.discord.com):
Discord is a communication platform that allows teens to join or create communities based on shared interests. From gaming and music to art and literature, Discord offers a safe space for teenagers to connect with like-minded individuals. It provides chat rooms, voice/video calls, and organized server structures, ensuring efficient communication and collaboration.
Amino Apps (www.aminoapps.com):
Amino Apps hosts a collection of communities tailored to various interests, making it an ideal platform for teens seeking niche-specific interactions. From fandoms to hobbies, teenagers can join vibrant communities, actively participate in discussions, share content, and make friends with others who share their passions.
DeviantArt (www.deviantart.com):
DeviantArt is a renowned platform for teen artists to showcase their talent and connect with art enthusiasts worldwide. It provides a space for teenagers to exhibit their artwork, receive feedback, and collaborate on creative projects. DeviantArt fosters a supportive environment for budding artists to grow and gain recognition.
Goodreads (www.goodreads.com):
Goodreads is a social platform designed for book lovers. It enables teens to discover new books, track their reading progress, and share their literary experiences with others. Goodreads' book recommendations, reading challenges, and author interactions make it an engaging platform for teens passionate about literature.
ROBLOX (www.roblox.com):
ROBLOX is a user-generated gaming platform that offers a vast array of games and virtual worlds for teens to explore. It allows users to create their own games, interact with friends, and even learn basic programming skills. ROBLOX's immersive gameplay and social features provide endless entertainment for teens.
Reddit (www.reddit.com):
Reddit is a community-driven website featuring numerous discussion forums called subreddits. Teens can find subreddits dedicated to their specific interests, be it sports, movies, science, or technology. Reddit's upvoting system ensures relevant content reaches the top, fostering meaningful conversations and sharing of ideas.
7 Cups (www.7cups.com):
Mental health is crucial, especially during adolescence. 7 Cups provides a safe space for teens to seek emotional support and connect with trained listeners. It offers anonymous chat rooms and one-on-one conversations, allowing teens to share their feelings and receive guidance when needed.
IMVU (www.imvu.com):
IMVU is an online metaverse and social networking platform that allows teenagers to create personalized avatars and interact with others in virtual chat rooms. It offers a unique virtual experience, enabling teens to express themselves creatively and make connections with people from around the world.
Fanfiction.net (www.fanfiction.net):
Fanfiction.net is a website dedicated to fan fiction, where teens can write and share stories inspired by their favorite books, movies, TV shows