In the coming years, the automotive industry is set to witness the launch of several exciting electric vehicles. Here are some of the most anticipated models:
1.Audi e-Tron
Battery Capacity: 100 kWh (according to the concept)
Estimate Range: 435 miles (according to the concept)
Pricing: Starting at around $80,000 – $100,000
2.Mercedes Benz EQS SUV
Battery Capacity: 107.8 kWh
Estimate Range: 340-350 miles
Pricing: Starting around $120 000
3.Lucid Air Grand Touring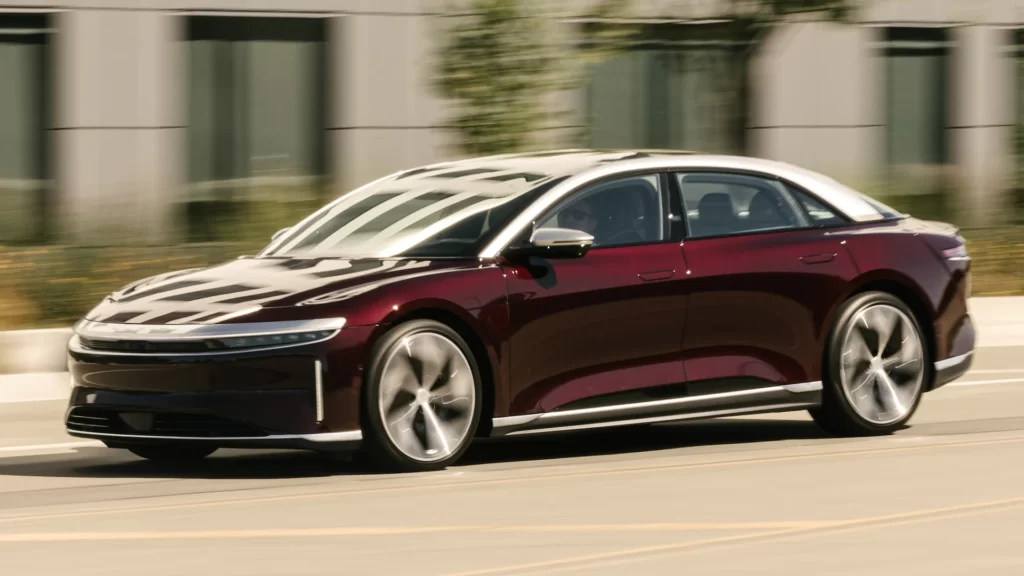 Battery Capacity: 112 kWh
Estimate Range: 415 miles
Pricing: Roughly $154 000
4.BMW i7
Battery Capacity: 101.7 kWh
Estimate Range: 372 miles
Pricing: Around $120 000
5.Faraday Future FF91
Battery Capacity: 130 kWh
Estimate Range: 300 miles
Pricing: Around $180,000
Audi A6 e-tron: This luxury sedan will hit showrooms in 2023 alongside its gasoline counterpart. It boasts cutting-edge technology, including incredibly fast charging times, with prices starting at around $80,000 MSRP.
Lucid Air Grand Touring:
Lucid has made it easier to hop behind the wheel of its 819-hp, 516-mile Air Grand Touring sedan. The EV startup this week announced a new starting price of $138,000, down from $154,000 previously.
Cadillac Celestiq: The Celestiq is set to be a range-topping SUV hatchback for Cadillac and will offer a range of at least 300 miles on a single charge. It is expected to launch in 2025.
Canoo Pickup Truck: The Canoo Pickup Truck, inspired by the "Lost in Space" TV series, will be available in rear-wheel or all-wheel drive. It will deliver 600 horsepower and 550 pound-feet of torque, with a driving range of around 200 miles. It is expected to launch in 2023.
BMW i7:Based on Edmunds analysis of recent prices paid in your area, the Edmunds Suggested Price for the 2023 BMW i7 xDrive60 base trim is $117,258. The Edmunds Suggested Price for a 2023 BMW i7 is based on recent transactions in your area.
Faraday Future FF 91: Futurist received EPA rating of 381 miles, ahead of the expected start of production later this year. The FF 91 is expected to have a starting price of $180,000 once the full lineup reaches production, offering 1050 hp courtesy of a tri-motor layout.
Chevrolet Silverado Electric: This electric pickup truck will debut in late 2023 and will offer four-wheel steering and up to 664 horsepower. Chevrolet estimates the vehicle's range to be 400 miles.
Chevrolet E-Ray: Rumors suggest that Chevrolet is developing an eighth-generation, 200 mph electric Corvette called the E-Ray. It may be a hybrid with two electric motors and a 6.2-liter V8 gas engine.
Dodge e-Muscle: Set to light up American highways in 2024, the Dodge e-Muscle is an all-electric burnout-inspired Hellcat. Little is known about this Challenger-inspired vehicle, but it's sure to be fast off the line.
Ford Explorer Electric: Ford's next all-electric vehicle may be the Explorer, America's best-selling three-row SUV. It is expected to launch in 2024.
Jeep Wrangler EV: Teased as a concept vehicle last year, the "Magneto" looked like a standard Wrangler with four battery packs. The production model is expected to launch in 2024 with standard rear-wheel drive or dual-motor all-wheel drive.
Kia EV9: Kia's all-new three-row, all-electric SUV will begin production in mid-2023 and hit American sales in 2024. The EV9 is estimated to have a range of 300 miles and a DC Fast Charging time to 80 percent in 20 minutes, with all-wheel drive as an available option.
Lexus EV Supercar: Little is known about this "electrified sport" supercar, but Lexus claims it will have a zero to 60 mph time in the "low two-second" range and will take you 435 miles on a single charge.
Mercedes-Benz EQG-Class: This all-electric version of Mercedes' boxy off-roader is expected to launch in 2024 and will retail at around $150,000 MSRP.
Mullen Five: California start-up Mullen hopes to deliver its Mullen Five compact SUV by mid-2024. It is expected to have a range of 325 miles and a dual motor all-wheel drive version that will take you from zero to 60 mph in 3.2 seconds, with a suggested MSRP of $55,000.
Polestar 5: This luxury GT sedan is predicted to offer a range of 600 miles and will replace the limited production Polestar 1 sports coupe. It is set to launch in 2024 with a price tag north of $100,000 MSRP.
Sony Vision-S 02: Sony, through an alliance with Honda, will produce its Vision-S 02 seven-passenger SUV for delivery in
Stay tuned to have more updates…